Join Now
Join now before your competitor does.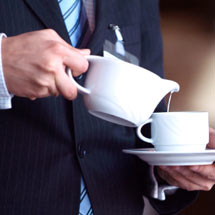 Belonging to BNI is like having dozens of sales people working for you because all the other members carry several copies of your business cards around with them. When they meet someone new who could use your products or service, they hand your card out and recommend your services.
It's as simple as that! It's simple because it's based on the proven concept of what goes around, comes around. If I help you, you'll help me and we will both benefit as a result.
You are very welcome to visit us any Wednesday at 6.15am. We meet in The Lisdoo Steakhouse on the Newry Road for a lively and interesting meeting. Our meeting is operated to a strict agenda, and is guaranteed to finish no later than 8.30am.You can visit us twice before you become a member. Each time you will get an opportunity to introduce yourself and your company in 60 second pitch and please, bring plenty of business cards with you to distribute to our members.
To arrange your first visit, please, contact us now and our chapter director will contact you as soon as possible to answer any questions that you might have.
How to Join:
Only one person from each profession is permitted to join a chapter of BNI.
All participants should represent their primary occupation, not a part-time business.
Attendance is critical. If you cannot attend a meeting, you may send a substitute. This will not count as an absence.
Participants are required to bring bona-fide Referrals and Visitors to their chapter of BNI.
Cost:
Fees are paid Annually. A once-off Registration Fee is €130.00, and the Annual Subscription is €600.00 + VAT. If you apply to participate in BNI, your application will be reviewed by the chapter's membership committee, and you will be notified of the status before the next meeting.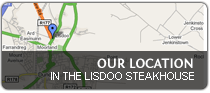 If you would like to Join us, please click on the email link below giving the following details:
Your Name
Your Company Name
Your Contact Number
GerryDuffy@DundalkBNI.com
Or Call Gerry Duffy on 087 258 6400